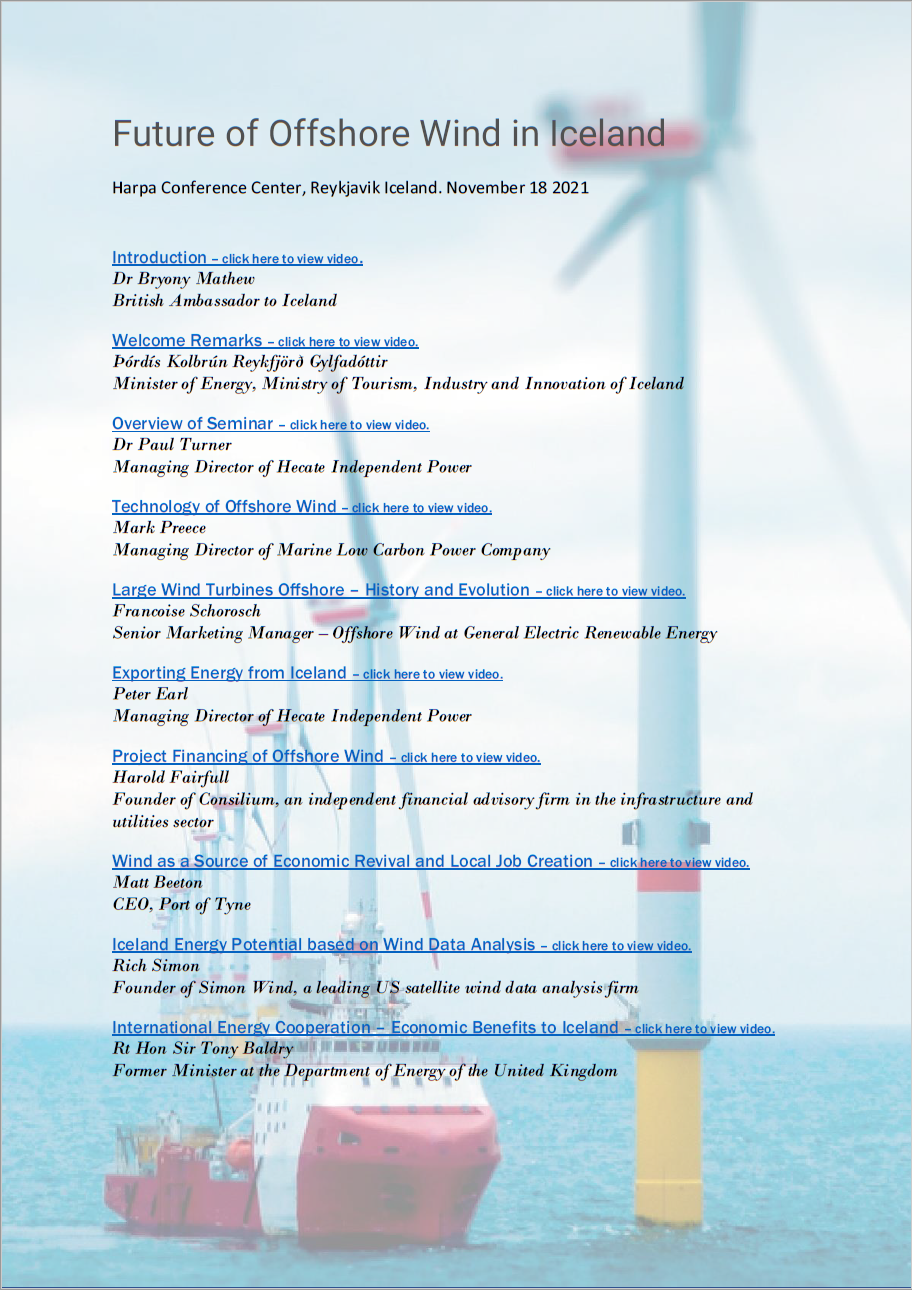 November 18, 2021, Reykjavik, Iceland – "Future of Offshore Wind in Iceland"
The conference was held by Hecate Independent Power to discuss the economic benefits to Iceland from exporting offshore wind energy to the United Kingdom, such as attracting sustainable investment to Iceland and creating new engineering and green technology jobs within local fishing communities to the east of the country.
During the conference, the United Kingdom's need for renewable energy was highlighted, especially in the form of new dedicated wind energy capacity that comes from a completely different meteorological catchment area in the North Atlantic. Offshore wind energy from Iceland can reduce the inherent risk of energy instability and volatility from having so much of Britain's current wind capacity located solely in the North Sea.