Our History
Independent Power Corporation PLC (IPC) is an English public company.
It was established in 1995 by Peter Earl and the former UK Energy Secretary, Lord Moynihan, to develop, own and
operate power plants worldwide.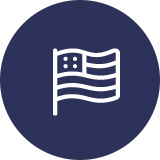 1996-2001
Collaboration with US Companies
In June 1996, the Company entered into a partnership with Public Service Company of Colorado (PSCo) (now a part of Xcel Energy, Inc.) to act as the international development arm of its then parent company, New Century Energies (NCE"). An additional partner, Florida Progress Corporation, Inc. joined the partnership in 1997. At the same time, IPC also formed a partnership with Phillips Petroleum, Inc. for LNG based power projects in China and Brazil as Phillips considered the possible expansion into power developments. This involved developing new, greenfield power plants, and so from 1998, IPC became a developer of new-build power plants.
In 2001, IPC became completely independent of US energy companies following the management buy-out of Xcel Energy's 49 per cent stake in the company. This meant that IPC became 100% British owned. In that year, IPC incorporated its fee-earning, O&M subsidiary, Independent Power Operations Limited. IPOL offers an effective operations and maintenance service for owners of generation and distribution assets. Today, IPOL is recognised as an internationally qualified operator of power generation facilities and has also run regional electricity distribution companies within integrated utilities.
2003–2008
Establishing regional portfolios
In its first eight years of existence, IPC concentrated on developing, or acquiring, and improving power assets for re-sale to third parties. The company's focus at the time was Central Asia, Latin America and North America. This produced development gains, as IPC's earnings record shows, but not the consistent earnings that come from continuing to hold profitable power plants. After 2004 IPC decided to smooth out the dependence on one-off gains from the sale of successful projects by establishing regional portfolios of operating power plants which could grow earnings organically through plant expansion, while at the same time looking for suitable bolt-on acquisitions. The new policy resulted in IPC spinning off two regional power companies which were floated on the AIM Market of the London Stock Exchange: Rurelec PLC, specialising in Latin American power projects which floated in 2004, and IPSA Group PLC, which focused on power development in Southern Africa which floated in 2005.
At the same time from 2004 onwards IPC embarked on a programme of providing engineering and plant operating services to third party owners of power assets including BP's Latin American subsidiary, Pan-American Energy, which contracted IPOL to manage its fleet of LM 6000 aero-derivative gas turbines. IPC also worked closely with Rolls Royce and the United Kingdom's Department of Trade and Industry (DTI) on power plant feasibility studies in territories of importance to the British Government including Belize, Kazakhstan, South Africa and Uruguay. The result was that, as of 2008, IPC had become one of the top three British based power developers and qualified operators of power plants.
2008-2010
One of top three British based power developers
Between 2008 and 2009, IPC constructed its first Middle Eastern power plant, working with the UAE's Ras Al Khaimah Investment Authority (RAKIA) to supply, install and operate two LM 2500 gas turbines with a combined power capacity of 44 MW. The project was noteworthy not only for its speed of installation but also for the new control system which permitted islanded operation of the two gas turbines in open cycle. During this period, other notable projects included the installation of seven Jenbacher gas engines at Guaracachi in Sucre, Bolivia, and the successful project management and commissioning of Newcastle Cogeneration CHP and CCGT power plant, South Africa's first gas-fired independent power plant.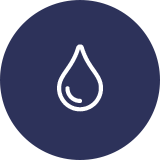 2010 – 2015
New Ownership and First Hydro Plant Built
In 2010 the British private investment company Sterling Trust Limited acquired IPC together with its shares in Rurelec PLC and IPSA Group PLC.
From 2011, much of IPC's focus was on project development in Latin America. The company was therefore incorporated in 2013 into Rurelec PLC to undertake early stage development work on projects in Chile, Argentina, Bolivia and Peru. This included IPC's first fully operational hydroelectric power project, Canchayllo, which saw IPC's move into the development of renewable energy generation.
IPC was working at this time on projects in Western and Northern Africa, providing development and financial modelling services to power generation groups. It qualified with the government of Egypt as a recognised EPC contractor and provider of power plant engineering services and was eligible to participate in Egypt's new gas fired power plant programme.  It also developed two projects in Ghana:, Takoradi in the west and PramPram in the east.
2015 – 2018
Back to the Roots and Partnership with TI Engineering
In July 2015, IPC was re-acquired by Peter Earl, one of the two original founders of the company. Later in the same year a Swiss based engineering company TI Engineering bought acquired 50% of IPC with a primary interest in developing energy infrastructure in sub-Saharan Africa in alliance with the Quantum Global, the infrastructure fund. This brought new opportunities to IPC in such countries as Angola, Ghana (where IPC already established a presence since 2013), Botswana, Senegal and other sub-Saharan Africa.
In 2018 Peter Earl bought out TI Engineering and once again IPC became a 100% British owned company. IPC's strategy since then has been to revert to its original roots of power development and operation with very limited asset ownership.
IPC has also formed a number of important joint ventures with Nebras Power from Qatar, who are interested in power investments in the Caspian region; Hecate Energy from the United States to develop offshore wind projects to supply zero-carbon energy to high tech companies and Gigafactories; and Oil Gas and Marine from the United Kingdom focusing on floating power platforms with General Electric aero=derivative turbines using natural gas from stranded gas fields with carbon capture and storage technology.
IPC has also formed an alliance with Biwater International , Britain's leading water treatment company, to provide low carbon power solution's and power management services for de-salination and water treatment plants.
Our Team
Our team combines inhouse engineering, finance and legal capabilities, global knowledge of energy markets, multicultural and multilingual experience and diversity.
Peter Earl
Chief Executive Officer
Peter Earl began his career at the Boston Consulting Group Inc. advising and re-structuring state-owned companies before a career in corporate finance specialising in cross-border mergers and acquisitions. These included acting for US utilities which acquired two of Britain's regional electricity companies, Midlands Electricity and Yorkshire Electricity, and power plant take-overs involving 5,000 MW of installed generating capacity.
Peter also served as Deputy Chairman for the United Nations Economic Commission for Europe infrastructure finance group.
In 1995 he founded Independent Power Corporation PLC which in turn has spun off London Stock Exchange quoted power investment companies.
He is an Oxford University graduate in Classics and was a Kennedy Scholar in Economics at Harvard University.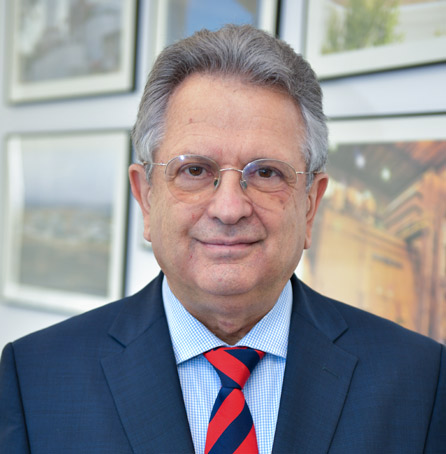 Yuri Goligorsky
Executive Director
By profession Yuri Goligorsky is a free-lance consultant and journalist. He has been part of the IPC team since its inception and has been advising on business development across Russia and Kazakhstan.
From the beginning of his career, Yuri has worked for the BBC world Service as Senior Producer of Current Affairs until 1990, moving to Regional Editor for the FSU and South-West Asia until 1995. Yuri was appointed as Editor in Chief in 1995 and later Acting Head of BBC Central Asian Service until 2003. He acted as BBC Business Development Executive until 2007.
Yuri currenlty owns his own London-based consultancy on cross-border broadcasting and training.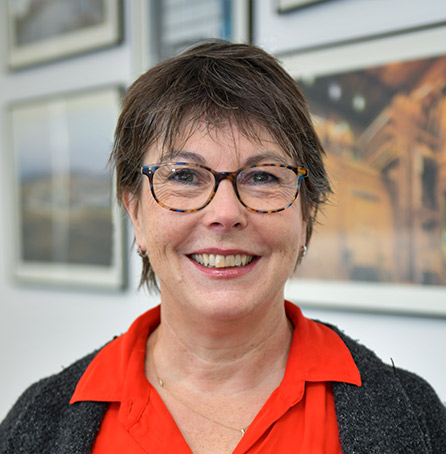 Elizabeth Shaw
Finance Director
Elizabeth Shaw joined IPC as a director in 2000 responsible for Business Development and Finance.
Her experience in power sector started since 1994 as a Director of Fieldstone Private Capital Group where she advised on a number of M&A transactions in the power sector in developed and emerging markets.
Elizabeth was a former Finance Director of Rurelec PLC, an AIM listed international power generator and developer, since 2004 when Rurelec was founded by IPC.
She is an Exeter University graduate.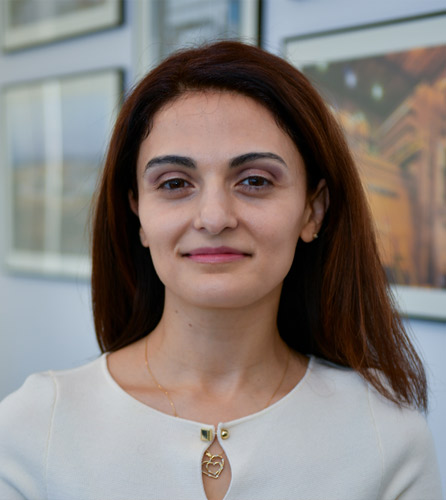 Ana Gorgyan
Director of Engineering
Ana's combined background in engineering, computing and finance coupled with her experience across multiple geographies has allowed her to lead on a number of project development activities from initiation to closing.
She has a first-hand experiecne in medium-size power power plant construction, isntalaltion and comissionign having worked with multicultural teams in Middle East, Europe, Africa and across Latin America.
Ana is a chartered engineer. She obtained her MSc in mechanical engineering from the Royal Institute of Technology, Stockholm before completing an MBA at Copenhagen Business School in
Denmark.
She has also been an Executive Director of Independent Power Operations Limited, IPC's operational susbidiary, since 2015.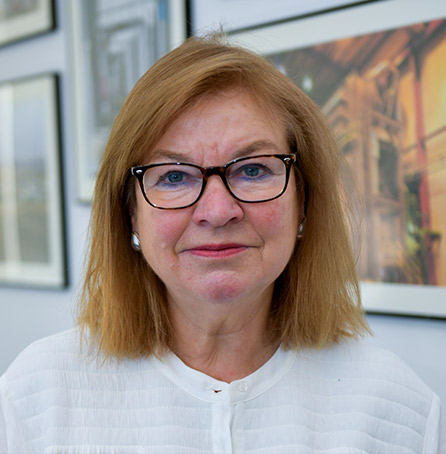 Susan Laker
General Counsel
Susan Laker is an experienced power sector lawyer and a sinologist. She is a solicitor by profession and a member of the Law Society of England and Wales.
As General Counsel for IPC and its related companies since1997, she has been responsible for the legal and regulatory aspects of our business in a number of jurisdictions. Her in-house legal work includes negotiation and preparation of agreements, drafting of specific energy related agreements such as fuel supply, power purchase agreement, EPC contracts and O&M agreements.
Susan has advised the Department for International Trade on the UK's trade relations with China.
Susana Sanchez de Lozada Galindo
Executive Director
Susana Sanchez de Lozada has worked with IPC as its Latin American Representative since the Company began operations in 1996. Susana has had responsibility for overseeing development activity throughout Latin America. She served as a Director of Empresa Guaracachi SA, Bolivia's largest power generator, when it was under IPC ownership and became a Director of IPC in 2021.
Susana began her career in television news production and was responsible for news teams in Argentina, Bolivia, Chile and Peru.  She has represented energy companies in Latin America including GPU, Elf Aquitaine (now part of Total of France) and Monument Oil and Gas of the United Kingdom.  In Argentina, she represented Xcel Energy of the United States, serving as Vice President of Central Piedra Buena where she initiated new contracts for power exports from Argentina to Brazil in conjunction with Energis of Chile and Endesa of Spain.
Ms Sanchez de Lozada is Bolivian by birth and is now resident in the United Kingdom.